After the success development of the Centre for Dental Sciences and the Centre of Excellence for Technology and Enhanced Care the redevelopment of our Southgate Campus continues.
The next phase of the work is due to begin at the end of January as work on the exterior and interior of the Main Block gets under way. Scaffolding will be installed so windows can be replaced and the exterior improved, the internal workrooms and classrooms will need to be vacated as each floor is refurbished.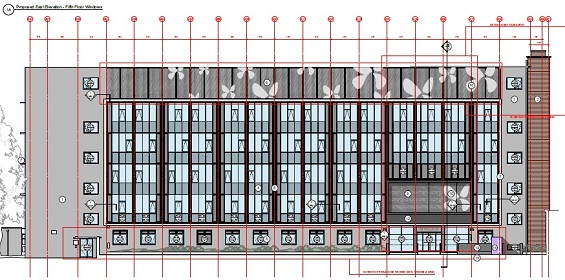 Student and staff decant
There are two guiding principles for the decant:
We will ensure that staff and students are moved as few times as possible
We will only move you if and when absolutely necessary.
It has been agreed that the Main Block will be worked on in two halves, so initially the half facing the reception block will be closed down and rooms relocated from February through to May. At that point, this half will re-open and the rear half will be cleared and refurbished from May through to July and it is planned that the entire works should be complete and the final moves made over the summer.
Where will I be relocated to?
Some support staff will be relocated from the B Block into the old Enfield Library at the front of the Campus to free up classroom space in B Block which will enable some classes usually held in the Main Block to move to B Block for the refurbishment period. Consideration is currently being given to key specialist areas such as the science rooms and IT rooms.
The old Enfield Library will be made into an open plan office with its own kitchen and amenities. Accommodation Services will work with the project managers to ensure the space is fit for purpose.
Unfortunately, we have a very tight turn around period to achieve the decant, so we appreciate your patience whilst we endeavour to make everyone as comfortable as possible.
We apologise in advance for any inconvenience this may cause to our visitors and stakeholders, we assure you it will be worth it!
________________________________________________________________________
Follow the links below to download full PDF plans for the refurbished areas.
Centre for Dental Sciences - core circulation and entrance
Centre for Dental Sciences - laboratories and conference space
Centre for Dental Sciences - ground floor plan
Centre for Dental Sciences - workshops and offices
Learning space - lecture theatre